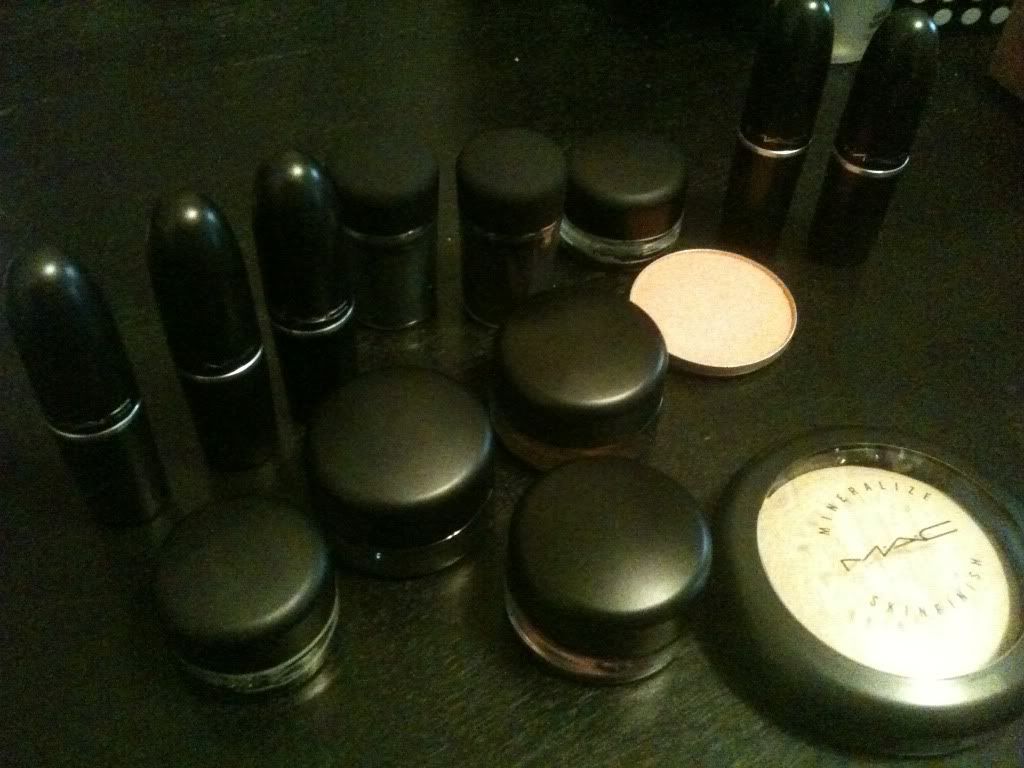 MAC gets me everytime.
With so many collections coming out I thought for sure there'd be stuff I'd want to pass on or could dupe, but of course, I ended up getting
just a few things
from each collection. Before I knew it, HOLY HAUL!! Swatchapalooza to follow!
MAC Me Over: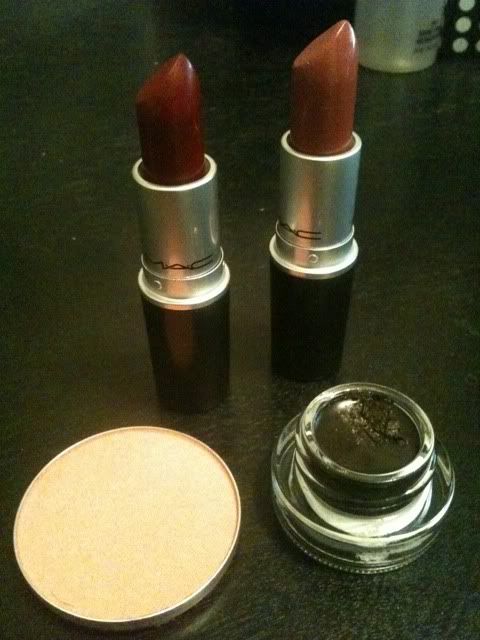 Offshoot Lipstick, Runway Red Lipstick, Stunner Blush, Avenue Fluidline
MAC Me Over I felt was a little hyped up for what it was. Sure, MAC does great basics, but I love my bright colors and bold looks. The few things I did pick up I felt like were must haves just because of how versatile they would be.
Posh Paradise: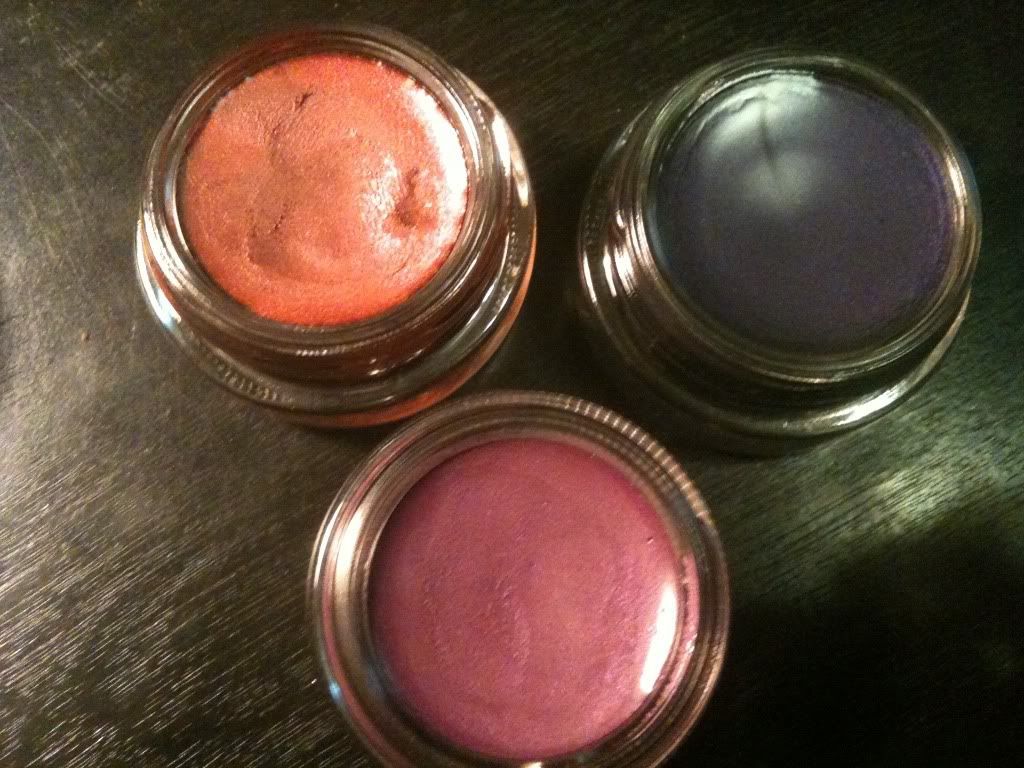 Idyllic Paintpot, Imaginary Paintpot, Half Wild Paintpot
Posh Paradise was an awesome mini-collection. I've recently begun this obsession with cream shadows/bases, and I felt like these three were the most bang for my buck. They are all super pigmented and last such a long time!
MAC Fall Colour Collection: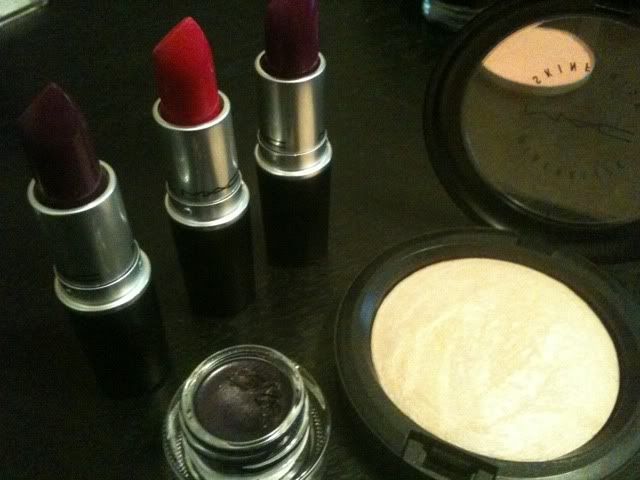 Plum Bright Lipstick, Show Orchid Lipstick, Violetta Lipstick, Ash Violet Fluidline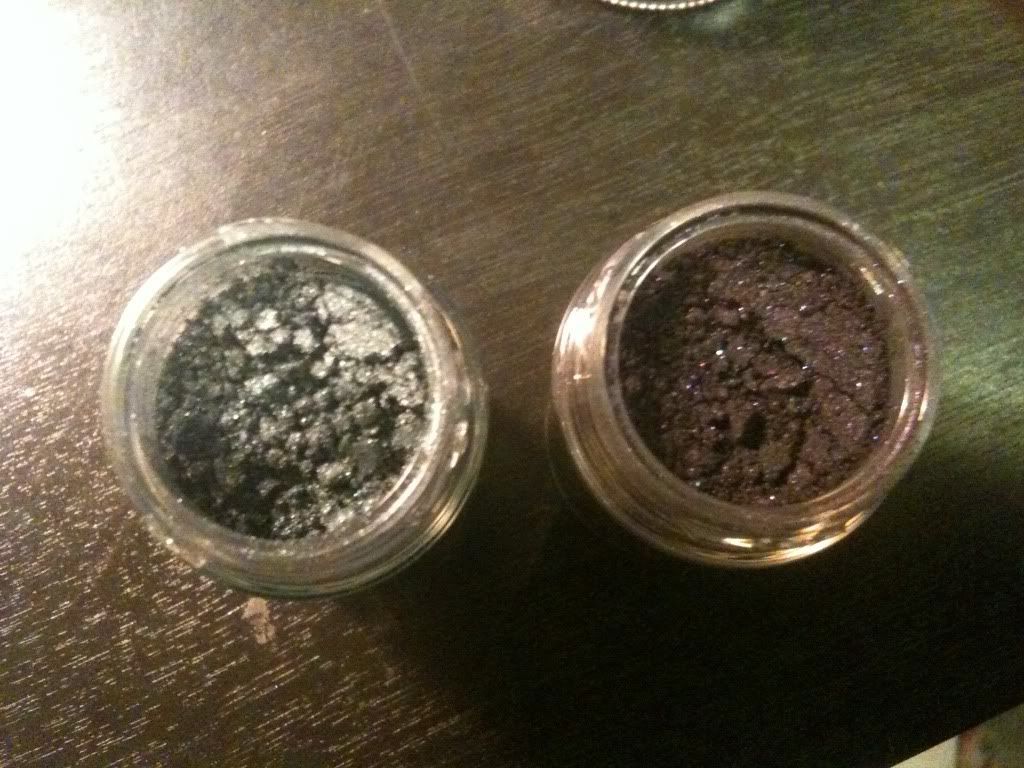 Emerald Dusk Pigment, Starless Night Pigment
Oh my goodness, I could not for the life of me contain my enthusiasm for this collection. The minute I saw promo pictures and that Violetta was making a return I immediately started planning my attack to my wallet. I was super impressed also with all other brights in the collection, but felt they were somewhat more dupe-able. The lipsticks are gorgeous for when I feel like bold pops of color, and my first MAC pigments are stunning! I also picked up Lightscapade Mineralize Skinfinish. It is a little difficult to capture on camera, but it gives the most gorgeous shimmer and is the perfect highlighter for my face.
Did you pick up anything from any of these collections?